Larger Software Solutions
Using high-level programming tools, we can quickly build multi-faceted solutions.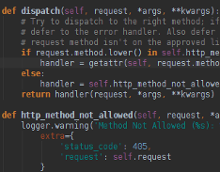 We are experienced in creating desktop, tablet and web-based applications for data collection, analysis and reporting, and can combine these elements to arrive at fully integrated solutions.
Tools of choice for such development include the Python programming ecosystem, Django for web or cloud based applications and Kivy for software for mobile devices such as tablets.
We can also design and implement software which runs on small embedded Linux systems - such as the NanosG20. These can be cost-effective devices for custom automated data collection since they can interface easily to a variety of sensors, and are economical even at very low production scales. We have used them for collecting Bluetooth signatures for carrying out Bluetooth OD surveys for which we also offer data analysis services.